When I was a child, one of the products that we just had to have in our house was mint syrup, at least in summer. Summers in southern Italy are really warm and when the outside temperature reaches 30-40 degrees, you really need something fresh. That's why drinking a traditional glass of mint syrup with water and ice was almost mandatory.
Unfortunately in Finland finding a bottle of mint syrup is definitely impossible. We have not found it in any supermarket, and it was available in really few online stores at a very high price.
As almost always, the solution to this problem is to make it yourself! This is exactly what we did: we made our own mint syrup.
How easy is making mint syrup
We had never made a syrup home, and I thought it would be a very long and difficult process. That is absolutely not true. Making mint syrup is extremely easy and requires very little time.
The ingredients are few and very simple to find: fresh mint leaves, sugar, and water. In less than 15 minutes your syrup will be ready. Then you just need to wait for it to cool down and it will be ready. The syrup can be kept in the refrigerator for some days.
---
In addition to using it with water, to make a nice minty drink, you can also mix it with cold milk. It can be used in the making of minty cocktails or even desserts as a flavoring.
Have you ever made this syrup or any other flavored syrup? What do you use it for? Let us know in the comments!
If you liked this recipe, please follow us on our social networks: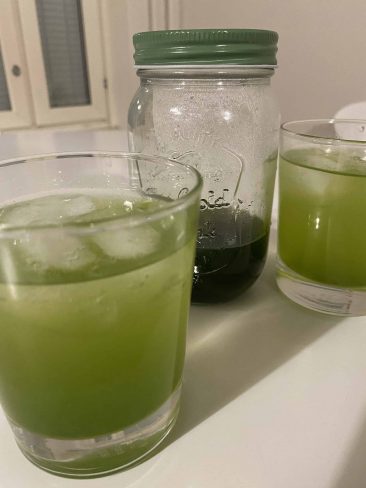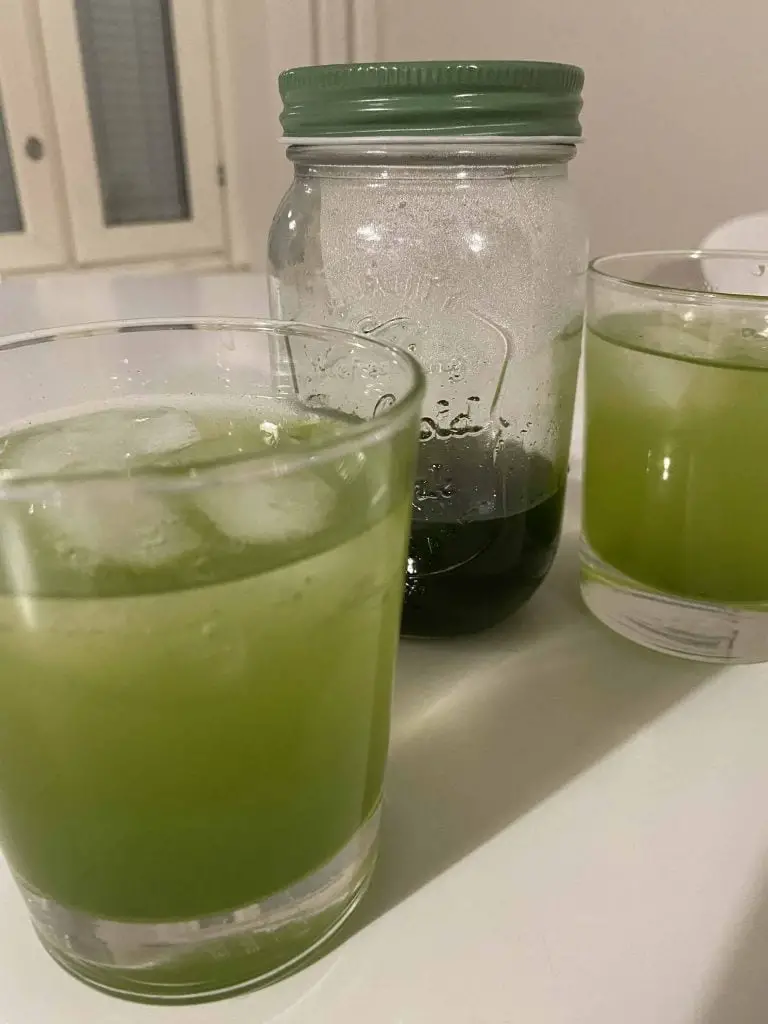 Mint syrup
This recipe for mint syrup is perfect if you want a refreshing drink, when mixed with water, or to flavor cakes.
Ingredients  
30

grams

mint leaves

250

grams

sugar

100

milliliters

water
Instructions 
Wash the mint leaves quickly, then dry them carefully.

Put the leaves in a blender. Blend the leaves with 50 grams of sugar until a cream is formed.

In a pot, add water and the remaining sugar. Mix until it starts boiling.

When the sugar has melted completely and the liquid is boiling, add the cream and let it boil for 5 minutes.

Remove from heat and let it cool down. When it has cooled down, use a colander to filter away the mint.
Caution
Nutritional information shall not be used for medical reasons.