Chocolate crumb cake with Nutella
When I was in high school, I had a friend who regularly made a Chocolate crumb cake with Nutella. When we had a party together, a simple relaxing afternoon, or time to study together, she always surprised the rest of us by cooking her specialty. After so many years, I cannot forget how good that crumb cake was. Her ability to make it was a gift.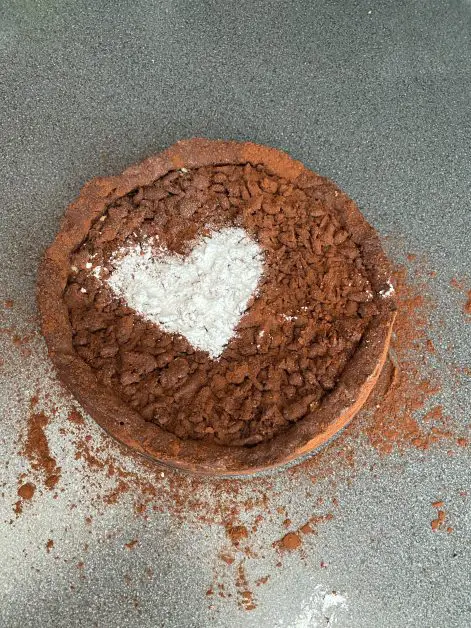 After that period, I have not eaten it very often, to be honest. Even though it is quite a common and extremely yummy dessert, I have not had the chance to enjoy it lately. I needed to fix that and quite asap.
The history of the crumb cake
The crumb cake, sbriciolata or sbrisolona in Italian, has its origins in the North of Italy. In fact, it was originally made in Mantova and then it spread to other Northern regions, such as Veneto and Emilia-Romagna. Nowadays, it is also widely known in the south of Italy.
Originally this cake was made with very simple ingredients: corn flour, lard, and nuts. When time passed, the recipe was modified and less simple ingredients were used. The proper way of eating a sbriciolata is to rip it into pieces by hands, and not to cut it with a knife. This happens because the cake is crumbly, hence cutting it with a knife or other tools would just break it and make it difficult to assemble it again.
The Italian crumb cake is part of PAT, Prodotto agroalimentare tradizionale, a list issued by the Italian Ministry of Agriculture, Food and Forestry Policies. This list contains products that are considered to be a part of the Italian food culture. The Ministry is in charge of advertising these products in other Italian regions and abroad.
The ingredients for a chocolate crumb cake
This chocolate crumb cake is slightly different from the classic one, as it has cocoa in the base and on top. Usually, the Italian crumb cake is made with a white base and then crumbles on top, without any addition of cocoa, but this is a nice addition, that you won't regret!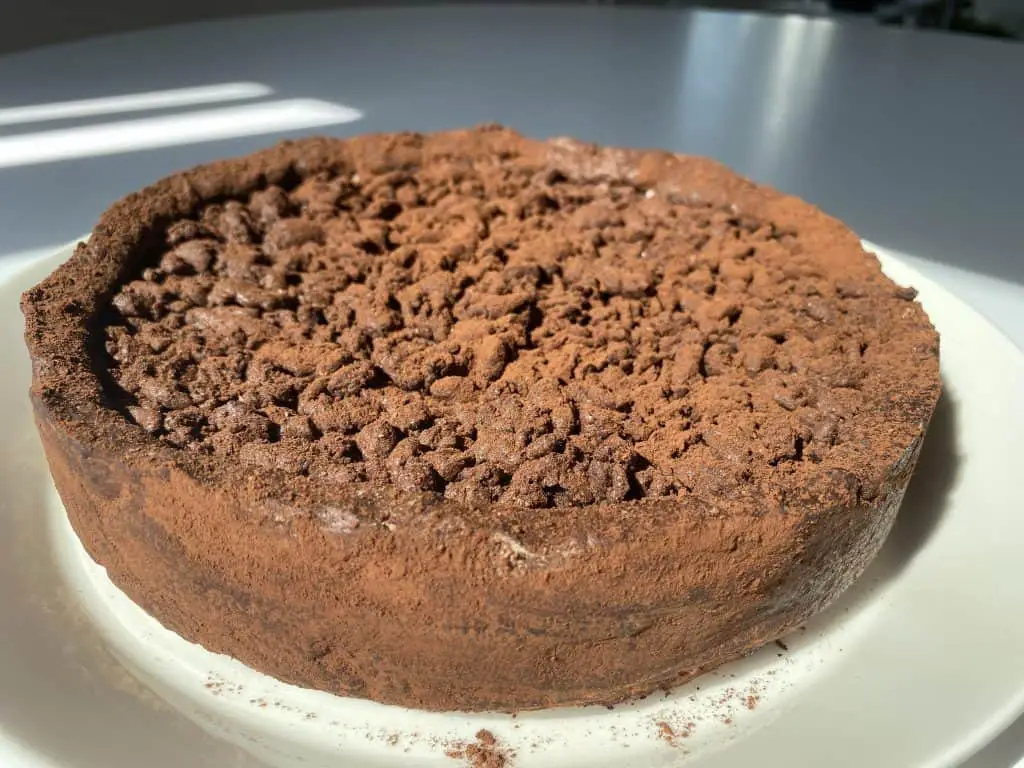 In addition to cocoa, mixed in the base and added on the top, the rest of the ingredients are very simple and common for any cake: flour, sugar, eggs, baking powder, and butter. Inside, we will have two fillings: Nutella on the bottom and mascarpone as the second layer. This will give a boost of sweetness to the cake and will let you enjoy every single bite of it.
How to store it
If you are unable to finish your chocolate crumb cake on the same day, you can store it in an airtight container for 3-4 days. You are free to place it in the fridge as well: it might stay fresher than outside.
Alternatively, you can store it in your freezer, either entirely or in small portions (always suggested!) for a maximum of 30 days. As a suggestion, we recommend you finish your cakes within some days of making them, to guarantee the freshness and the best possible taste!
More ideas for a sweet moment
If you are looking for additional ideas that would gift you a sweet moment, here are some for you:
Brita cake: a Finnish summer cake with fresh berries and whipped cream. It's a Finnish tradition and it's extremely good!
Belgian waffles: Belgian waffles with berries/fruit and powdered sugar are a great way to start off your day!
Chocolate chip cookies: these are among our favorites and they are a classic dessert. Did you know that in the USA people consume millions per year? They are also extremely well appreciated abroad. Easy to guess why!
---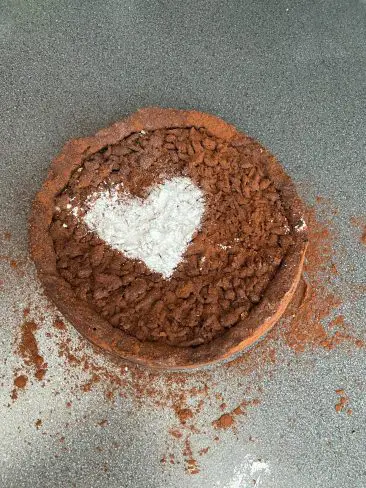 Chocolate crumb cake with Nutella
This is a pure delicacy. If you want a good dose of sweetness, this chocolate crumb cake with Nutella is the right choice. Plus, it's super easy to make.
Ingredients  
Cake base
215

grams

flour

85

grams

sugar

3.5

grams

baking powder

1

egg

90

grams

butter

28

grams

cocoa powder

pinch

of salt
Filling
350

grams

mascarpone

1.5

teaspoons

powdered sugar

3

teaspoons

milk

1.5

teaspoons

honey

175

grams

Nutella
Additionally
cocoa / powdered sugar

to sprinkle on top
Instructions 
In a bowl, mix the softened butter and the sugar until mixed and very soft.

Add the egg, flour, cocoa, baking powder, and a pinch of salt. Work by hands for 5-8 minutes.

In a separate bowl, mix the mascarpone with milk, honey, and powdered sugar until well mixed.

Cut 1/3 of the batter as you will need to crumble it on top of the cake. Spread the rest into the bottom and sides of a springform pan.

Spread the Nutella evenly on the batter and store in the freezer for 30 minutes. Turn on the oven at 180°C.

After 30 minutes, take the pan out of the freezer and add the mascarpone filling evenly. Crumble the rest of the batter, that you left aside earlier, on the mascarpone filling to cover it completely.

Cook in the pre-heated oven for around 40 minutes. Wait for it to cool down before serving. Sprinkle some cocoa powder and/or powdered sugar on top.
Caution
Nutritional information shall not be used for medical reasons.